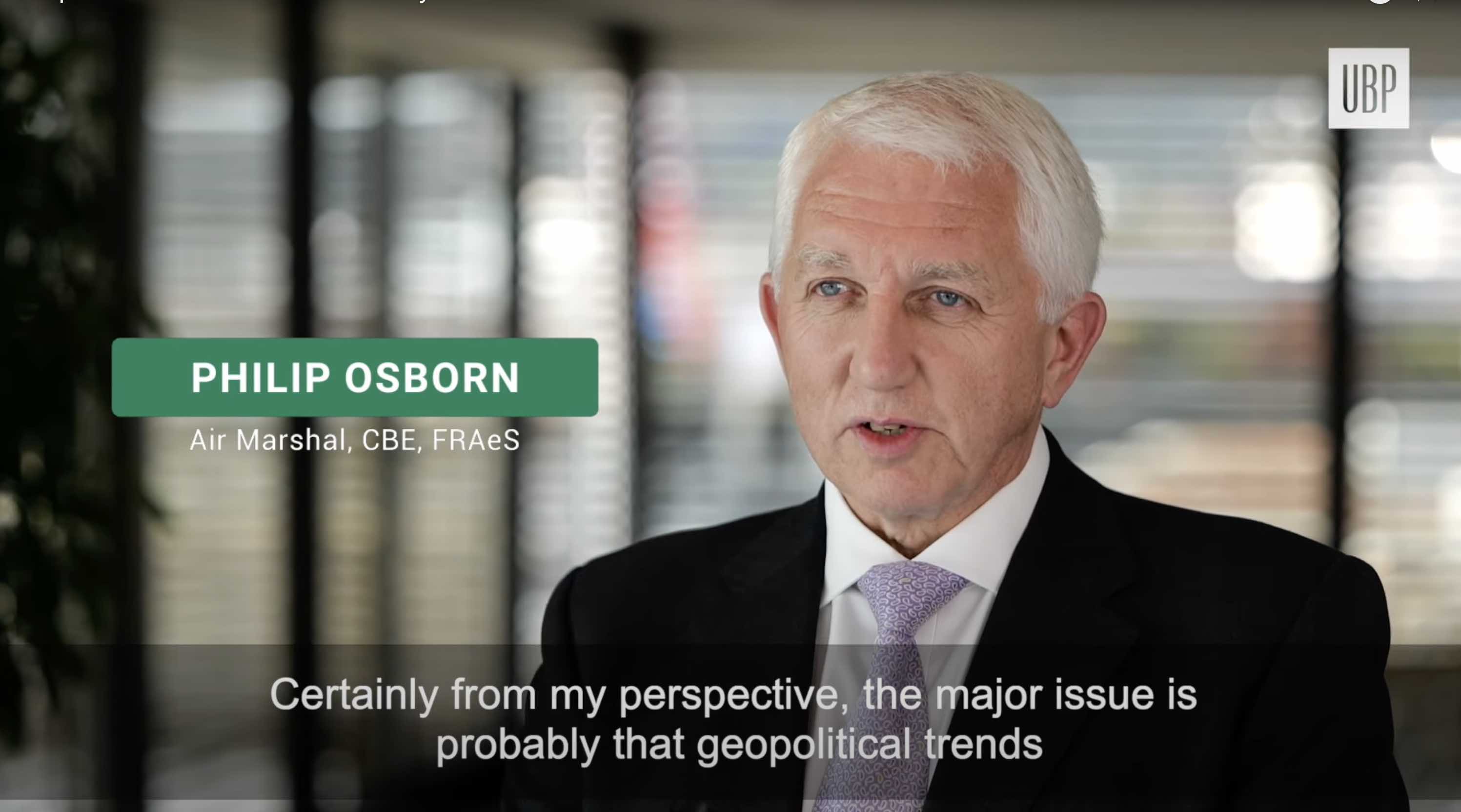 Understanding Geopolitical Trends: Insights from UBP's Looks at Geopolitics Conference
Navigating the rapidly changing geopolitical landscape is essential for understanding global economic and financial market shifts. Recently, Union Bancaire Privée (UBP) hosted a pivotal conference titled "UBP Looks at Geopolitics" in Zurich, bringing together thought leaders including UDSS Director Air Marshal Phil Osborn CBE as keynote speaker to dissect these evolving patterns.
A Glimpse into the Expertise
The conference was kicked off by keynote speaker, UDSS Director Air Marshal Philip Osborn CBE. Having served as the UK's Chief of Defence Intelligence from 2015 to 2018, Osborn brought invaluable insights to the table, addressing tensions in global hotspots and their implications for governments and the business community.
Joining him were UBP's Group Chief Strategist, Norman Villamin, and the Head of Wealth Management European Markets and UBP Zurich Branch Manager, Adrian Künzi. Together, they took a deep dive into how intertwined geopolitical changes are with the world of finance and economy.
Highlights from the Event
Hosted at the iconic Widder Hotel in Zurich on September 28, Adrian Künzi, shared his expertise on the critical link between geopolitical shifts and their cascading effects on the financial realm. Air Marshal Philip Osborn, provided a comprehensive overview on how global confrontations underscore the importance of being attuned to the changing geopolitical currents for both public and private sectors.
If you missed the event or wish to revisit the insights shared, you can watch the full conference here.
At Universal Defence and Security Solutions, we understand that staying informed and anticipating geopolitical trends is paramount. Events such as the UBP conference underscore our commitment to being at the forefront of global conversations, ensuring we offer informed perspectives and strategies to our stakeholders.
---
Interested in more insights? Subscribe to our newsletter for more events and discussions brought to you by Universal Defence and Security Solutions.