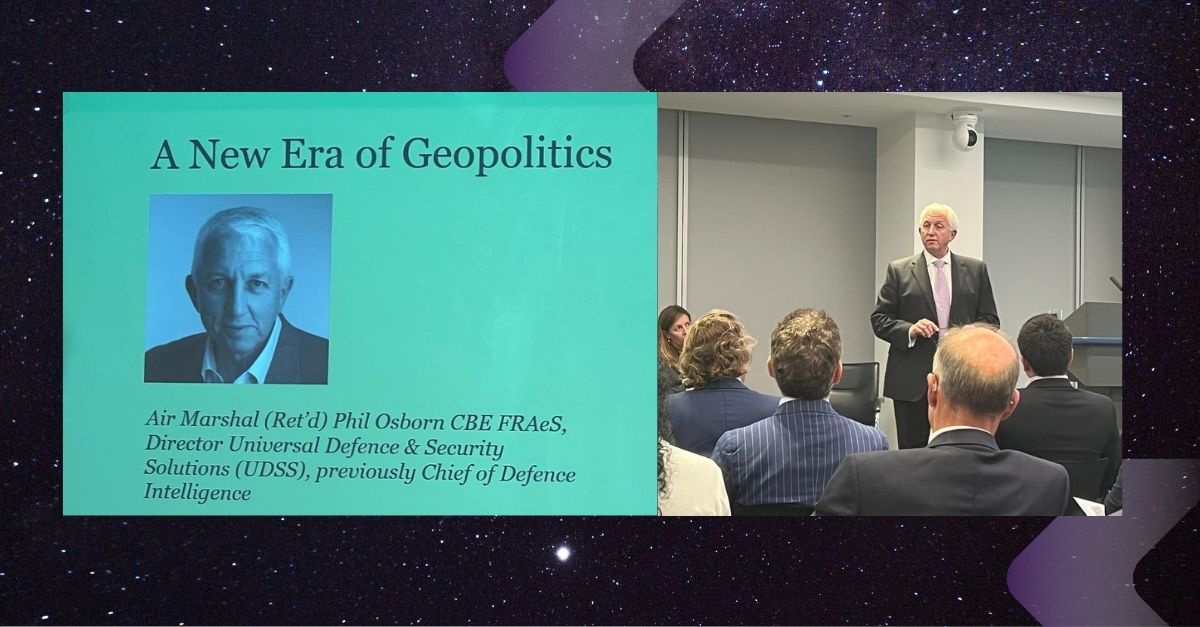 Advancements and Challenges in Aviation & Defence: Insights from the Bird & Bird Annual Conference
At the annual Bird & Bird Aviation & Defence Conference, Universal Defence and Security Solutions Director, Air Marshal (Ret'd) Phil Osborne CBE FRAeS took centre stage delivering the inaugural keynote speech titled 'A New Era of Geopolitics'.
This year's conference carried forward the discussions initiated the previous year. The Aviation and Defence sectors are undergoing profound changes, influenced by technological advancements, significant geo-political events, and the urgent shift towards a net-zero future.
Amongst the topics explored were:
Staff Considerations During Significant Transitions
Eco-conscious Advertising: Navigating Net Zero and the Evolving Legal Scene
Half a Decade of GDPR: Impacts and Trends in the A&D Industry
Unpacking Relational Contracting
Evaluating Airline and Investor Profit Margins
The Role of Artificial Intelligence in Defence.
Bird & Bird is a legal firm dedicated to navigating change and uncovering opportunities. They provide proactive, practical, and commerce-driven advice, ensuring clients achieve their goals. Recognised for their deep industry knowledge, they are adept at anticipating market disruptions, whether responding to or initiating them. Their commitment extends beyond just delivering; they immerse themselves in a client's sector, offering innovative solutions and services.
Working closely with their clients, Bird & Bird functions as an integrated international team, offering access to global expertise, treating clients' challenges as their own, and ensuring collaboration and ease throughout the process. Find out more.