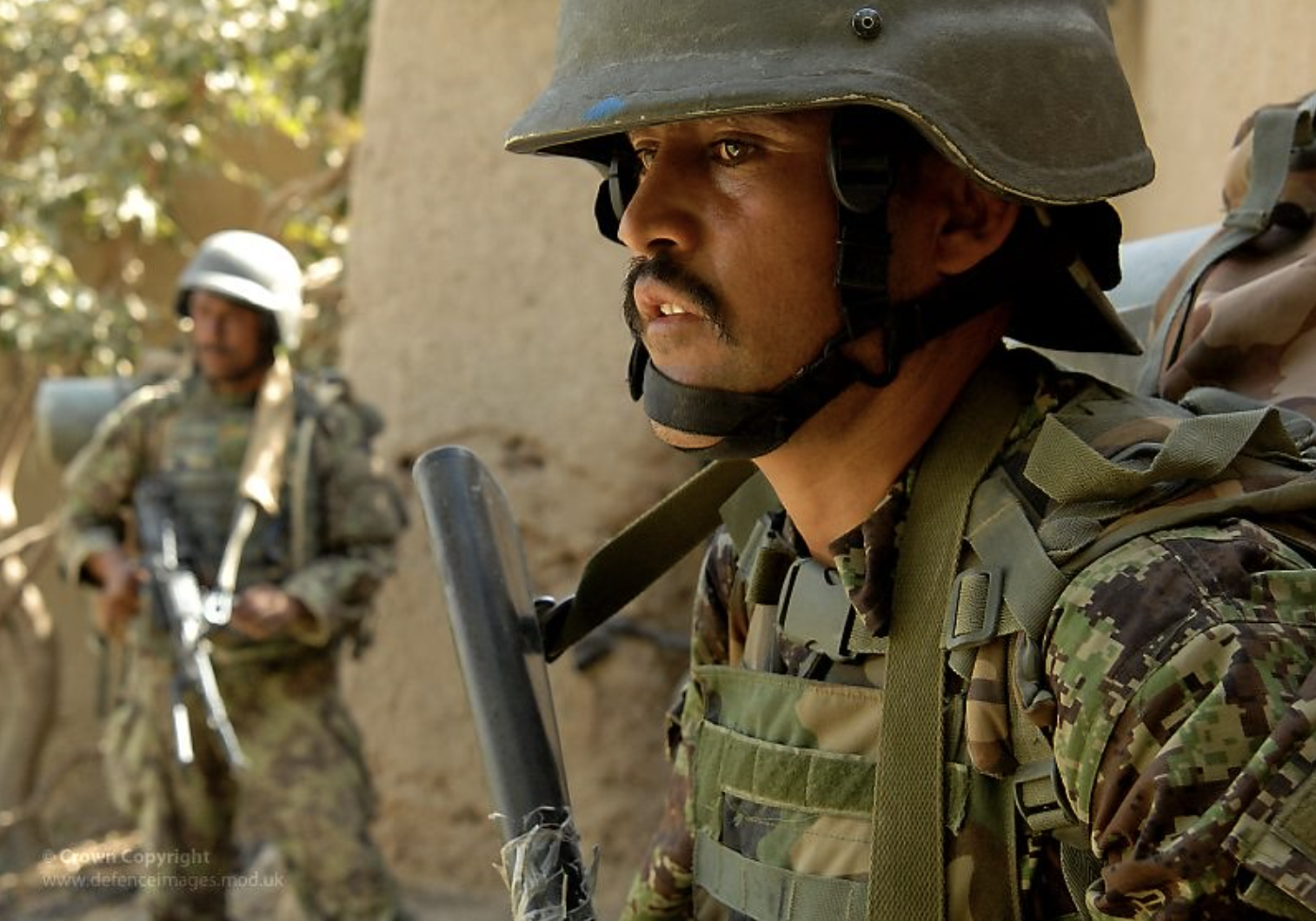 "The debt remains to be paid to Afghan military personnel" - General Sir Richard Barrons
General Sir Richard Barrons voices his full support of the Royal British Legion (RBL) as they urge the government to "honour its commitment" to Afghan military personnel who served alongside British forces in Afghanistan.
The UDSS Co-Chairman joins over 20 high ranking military leaders and politicians in challenging the UK government's recent deportation policies.
"Over more than 14 years British soldiers served alongside and relied absolutely on their Afghan comrades. Our Afghan soldiers spoke the languages, knew the land, understood the culture and were prepared to fight and if necessary die for a better Afghanistan. They were also the key to the UK ending its participation in combat, assuming all the risks and responsibility as we returned to our families.
The British government has acknowledged this enormous debt and accepted the responsibility to extract Afghans who are at great risk because they fought with us. This has never been an easy process, nor is it yet successfully accomplished, but the debt remains to be paid.
In the UK, it has long been the case that veterans are cared for by a combination of what the government can do, what the armed forces can do, and how the charitable sector – such as the Royal British Legion - steps up. It is only right that Afghan veterans can receive support from the same brilliant institutions that have long supported British veterans. We fought side-by-side, we must support what now happens to all veterans side-by-side."
The intervention by the Royal British Legion comes amid growing calls to help resettle Afghan servicemen and their families after it emerged via The Independent newspaper, that a former Afghan Air Force pilot hailed as a "patriot" by his Western allies had been threatened with deportation from the UK to Rwanda.
The pilot was threatened with deportation after crossing the Channel illegally, having stopped throughout Europe en route. Forced into hiding after Kabul's fall in 2021, he couldn't reach the UK via "conventional legal routes."
Lauded as a "patriot" by Western allies, the pilot wrote an open letter to Prime Minister Rishi Sunak appealing the deportation threat so he can be reunited with his family, who are trapped in Afghanistan.
The RBL represents 180,000 British armed forces personnel and supports people relocated via the MOD's Afghan Relocation and Assistance Policy (ARAP), and who qualify under the Afghan Citizens Resettlement Scheme.
The ARAP has faced significant criticism. So far, it has rejected 18,946 Afghans, finding just 3,399 eligible through criteria criticised as "too narrow," disregarding hundreds who supported British forces. Only 22 at-risk Afghans have been resettled since the 2021 Kabul evacuation.
RBL Director General Charles Byrne asked the government to "honour its commitment" to meaningfully assess applications for UK asylum. "We encourage the government to promptly and fully assess those who are applying for support. It is vital that we remember the many Afghans who worked bravely alongside the British armed forces in Afghanistan."