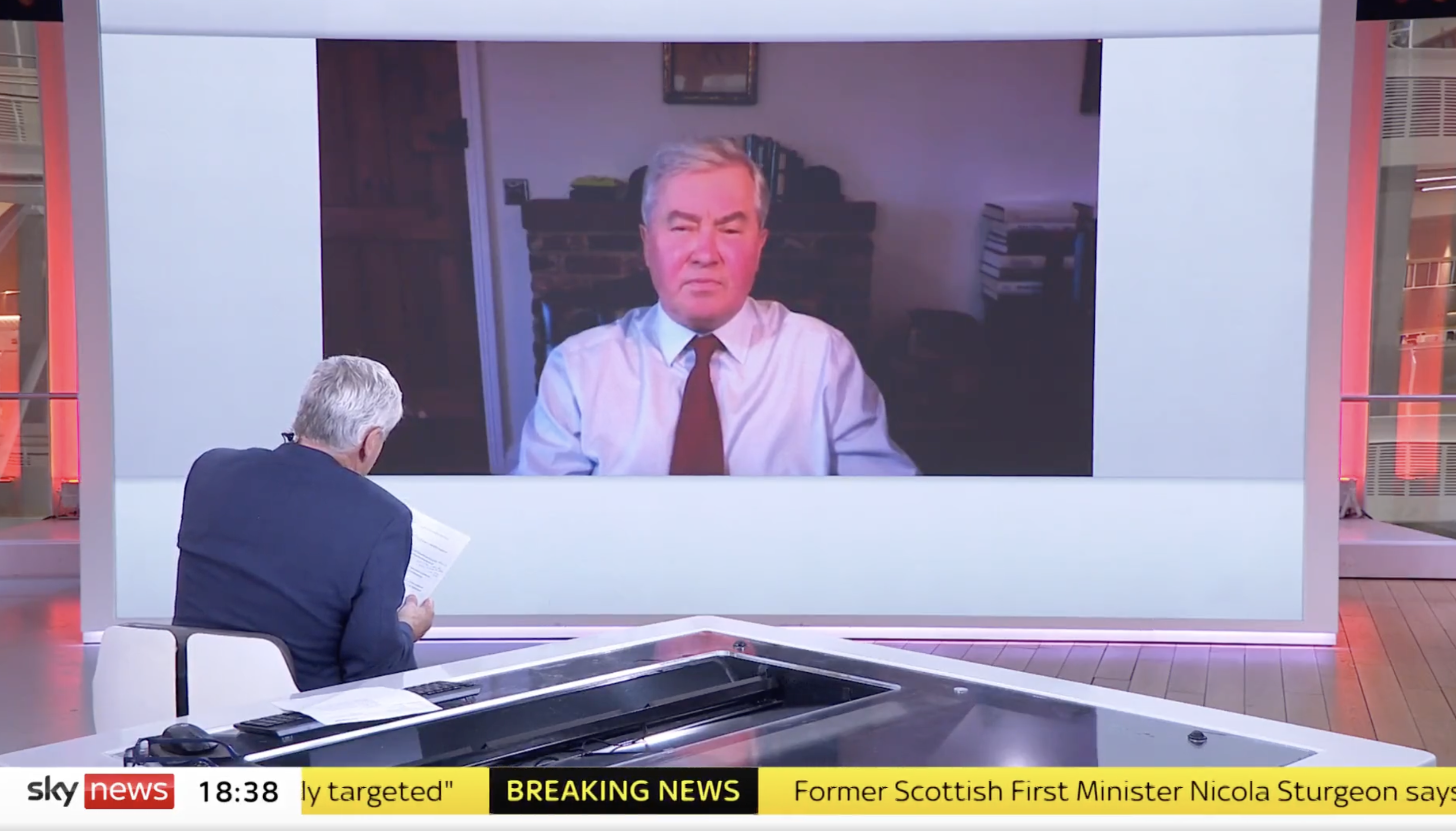 Sudan updates: evacuation hindered by "breakdown in the ceasefire"
General Sir Richard Barrons, UDSS Co-Chairman talks to media agencies including the BBC and Sky News about the difficulties of evacuating British nationals from Sudan.
General Sir Richard Barrons says many Britons will be unable to make their way to the airfield being used for evacuations, due to a "breakdown in the ceasefire" and a lack of "law and order".

Sudan latest: https://t.co/3SKPZR1Q26

📺 Sky 501, Virgin 602, Freeview 233 and YouTube pic.twitter.com/5uLGrapndc

— Sky News (@SkyNews) April 25, 2023
"There will likely be some British citizens who feel they can get to the airfield and who will take the risk," he said.
"But then of course there will be people who are not British citizens who might feel that they can try to join the exodus but they are not entitled.
"And then there will be some others who are British citizens who feel they can't get themselves to the airfield. And the big dilemma then is, do you go and get them?
"That is a logistical challenge and involves putting resources on the ground that can look after themselves. It will take longer and always provokes the chance of there being a fight or encounter along the way.
"If people can get themselves to the airfield and the airfield can operate, this ought to be reasonably straightforward."
Read, listen and watch this coverage in full:
Britain's first evacuation flight landed in Cyprus on Tuesday evening after a ceasefire between Sudan's army and the Rapid Support Forces (RSF) backed by two warring generals in the country. Two more flights carrying about 220 people in total are expected later.
Rishi Sunak said there will be "many more" flights evacuating British nationals from Sudan on Wednesday. The prime minister added more than 1,000 people had been contacted.
The UK defence secretary, Ben Wallace, said evacuations on C130 Hercules and A400M planes would take place for as long as is possible. Germany was expected to fly its sixth extraction service on Tuesday, rescuing a total of almost 500 people.
Plans are in hand for Sudan's army commander and de facto leader of the country, Abdel Fattah al-Burhan, to meet the head of the RSF, Mohamed Hamadan Dagalo, known as Hemedti, according to a newspaper in Egypt.
The RSF has claimed that the Sudanese army has breached the 72-hour ceasefire. Gunfire and airstrikes were heard in Khartoum and Omdurman, according to news agencies on Tuesday. The RSF's claims have not been independently verified.
There is a "high risk" of a biological hazard incident, according to the World Health Organization, because one of the warring factions has taken control of the national public laboratory in Sudan, which holds samples of diseases including polio and measles. "There is a huge biological risk associated with the occupation of the central public health lab," said the WHO's Nima Saeed Abid.