Peter L R Hewitt JP FCSI FRSA (Co-Chairman)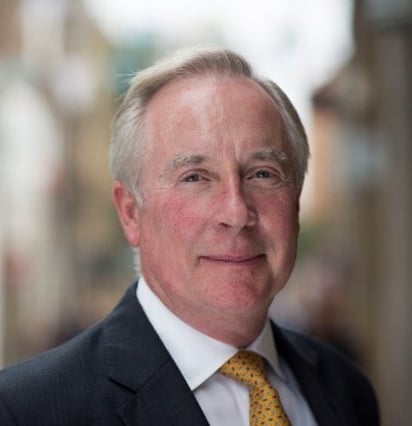 Peter is the Co-Founder with General Sir Richard Barrons of UDSS. He has been Chairman or Director of 13 UK Public Companies over the last 25 years and was a founding director of 8 of these. He is currently Chairman of Vordere Ltd; Blackfinch Spring VCT PLC and Scampton Holdings Ltd; and a non-executive Director of Terra Mater Renewables Investments AB. In 2018 he stepped down after a 6 year term as an Alderman in the City of London where he sat on numerous committees including City's Finance, Investment and Property Committees (£6bn under management) and was the inaugural Chairman of the City's £20m Social Investment Fund. Peter is an Honorary Group Captain in 601 (County of London ) Squadron Royal Auxiliary Air Force.
Peter is a past member of the Governments Taskforce on Retail Social Investment and is a former member of the Associate Parliamentary Group on Wholesale Financial Markets; a UKTI Catalyst member and advisor to the Financial Services Organisation of the UKTI, writing a number of papers on overseas investment opportunities.
He has been very involved in charitable and pro bono work having been on the Finance Committee of ABF the Soldiers Charity; an Appeal Patron of the Sea Change Sailing Trust; and the founder of Raleigh 400. He is a past Master of the Worshipful Company of Woolmen and a founding freeman and Past Master of the Company of Entrepreneurs.