Lieutenant General (Ret'd) Professor Martin CM Bricknell CB OStJ PhD DM FFPH FIHM MFOM MRCGP (Defence Medical & Healthcare)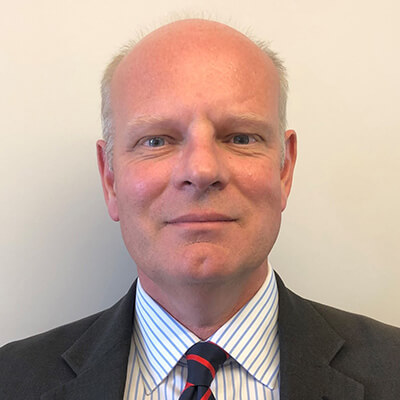 Martin served 34 years in the UK Defence Medical Services, finishing his service as the Surgeon General of the UK Armed Forces. He undertook operational tours in Afghanistan, Iraq, and the Balkans with multiple additional overseas assignments. In 2010 and 2006, he held senior Medical Adviser appointments in the NATO ISAF mission.
He commanded 22 Field Hospital in 1999-2002. He has trained as a general practitioner and is an accredited specialist in both Public Health and Occupational Medicine. He holds two doctorates and 3 masters degrees. He has published over 100 academic papers across military medical subjects. He is especially interested in how organisations learn, care pathways in military healthcare, and the political economy of health in conflict. He was awarded the Companion of the Order of Bath, the Order of St John and the US Bronze Star during his military service. He took up an appointment at King's College London in April 2019.