Air Vice Marshal (Ret'd) Gary Waterfall CBE FRAeS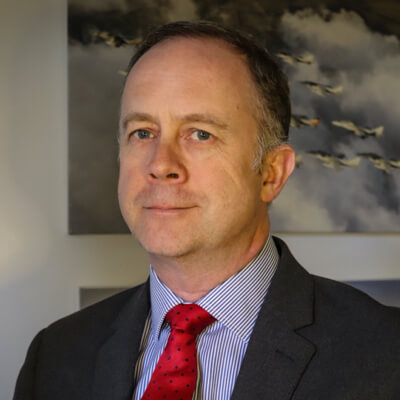 Gary retired from the Royal Air Force after 34 years service in December 2019. He spent the latter part of his career in key operational command appointments across UK Defence. His last appointment was as Deputy Chief of Joint Operations and Chief of Staff at The Permanent Joint Headquarters (UK) with responsibility for planning and execution of UK led and multinational overseas military operations.
An accomplished aviator including a 3-year tour on Royal Air Force Aerobatic Team, The Red Arrows, Gary completed numerous tours as a Harrier pilot from land and sea, in peacetime and on operations. His last flying appointment was as Harrier Force Commander and Station Commander RAF Cottesmore, where he led the Force into premature retirement. He led the UK Air Contribution to The NATO led operation over the skies of Libya in 2011, was the Deputy Air Component Commander for the Air Security for the London Olympics 2012, led the Typhoon Force before promotion to Air Vice-Marshal where he took command of No 1 Group and became Air Defence Commander of UK Airspace. He has completed the Higher Command Staff Course and UK PINNACLE course .